EVA'S CLEANING SERVICES
General Cleaning Services
|
Larissa
---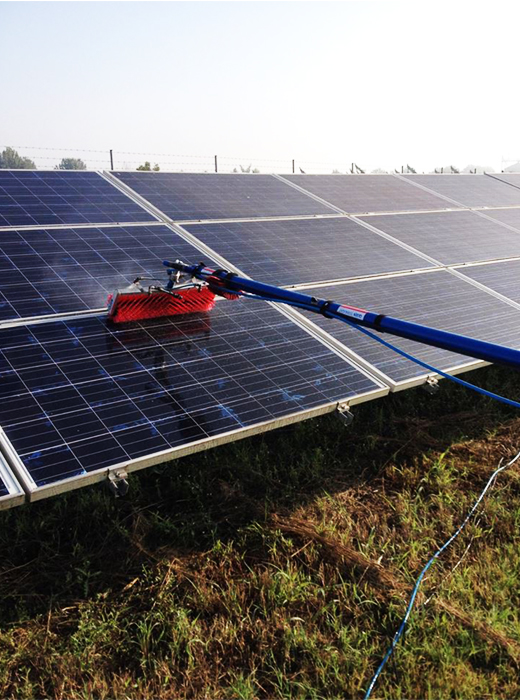 Photovoltaic Panel Cleaning is mainly done to maximize the productivity of each module, the efficiency of the photovoltaic project, but also to avoid damage while ensuring the guarantees of the modules by their manufacturers. The crystalline surface of the photovoltaic panels impairs pollutants, reducing their permeability and limiting the diffraction of light and their maximum efficiency.

EVA'S CLEANING SERVICES undertakes the cleaning and maintenance of photovoltaic parks throughout Thessaly. We have specialized fire extinguishers and special manual machines specially designed for efficient cleaning of the panels. Using high quality materials in both equipment and cleaning products, we ensure a perfect result without damage to the crystal surfaces.
Our company recommends that at least two cleanings of the photovoltaic panel be carried out per year, one in the spring and one at the end of summer to maximize the radiation during the summer months.
---
Contact with us
we are at your disposal with a single phone call serving Larissa and all of Thessaly.